Hotel Info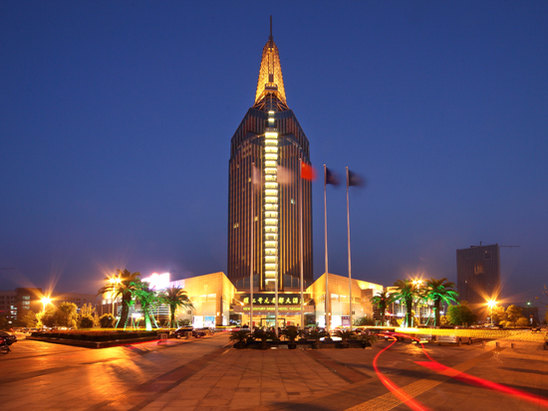 Yaojiang New Century Grand Hotel Zhuji
is located in the center of Zhuji new urban area, adjacent to the newly built business administration center, Xishi hometown scenic spot, about 1km away from Zhuji exit of Zhuyong expressway, with convenient transportation.
This is a luxury business hotel managed by Kaiyuan hotel group, with a construction area of nearly 61000 square meters and a green coverage rate of 56.7%. The hotel has more than 300 exquisite guest rooms with spacious and bright rooms. Each room is designed with bay windows. You can enjoy the beautiful scenery of the city by opening the curtains. There is also the care of Kaiyuan everywhere. It really answers that sentence: instead of going to the popular scenic spot of 2000 + one night - giving money to see people, it's better to come to the star hotel with high sex price ratio - enjoy being God.
The hotel has 1700 seats for Chinese and Western food: a Chinese restaurant with local characteristics, bringing the flavor of delicious food on the tip of the tongue. 'Wanghong' western restaurant is popular in Zhuji food circle. One in every 20 people in Zhuji goes to punch in. The original investment is 10 million yuan, but now only the dining table is transformed into 1.5 million, 167 kinds of food, bringing a new dining experience.
All kinds of recreational facilities are available, such as gymnasium, billiards room, yoga hall, and the hotel cooperates with Zhuji library to 'move' the library with 553000 books into the moonlight hall. Here, you can read books, enjoy tea, have a rest and enjoy the rare leisure time.
Breakfast price
: CNY78($11.6) / person
Breakfast type
: Buffet